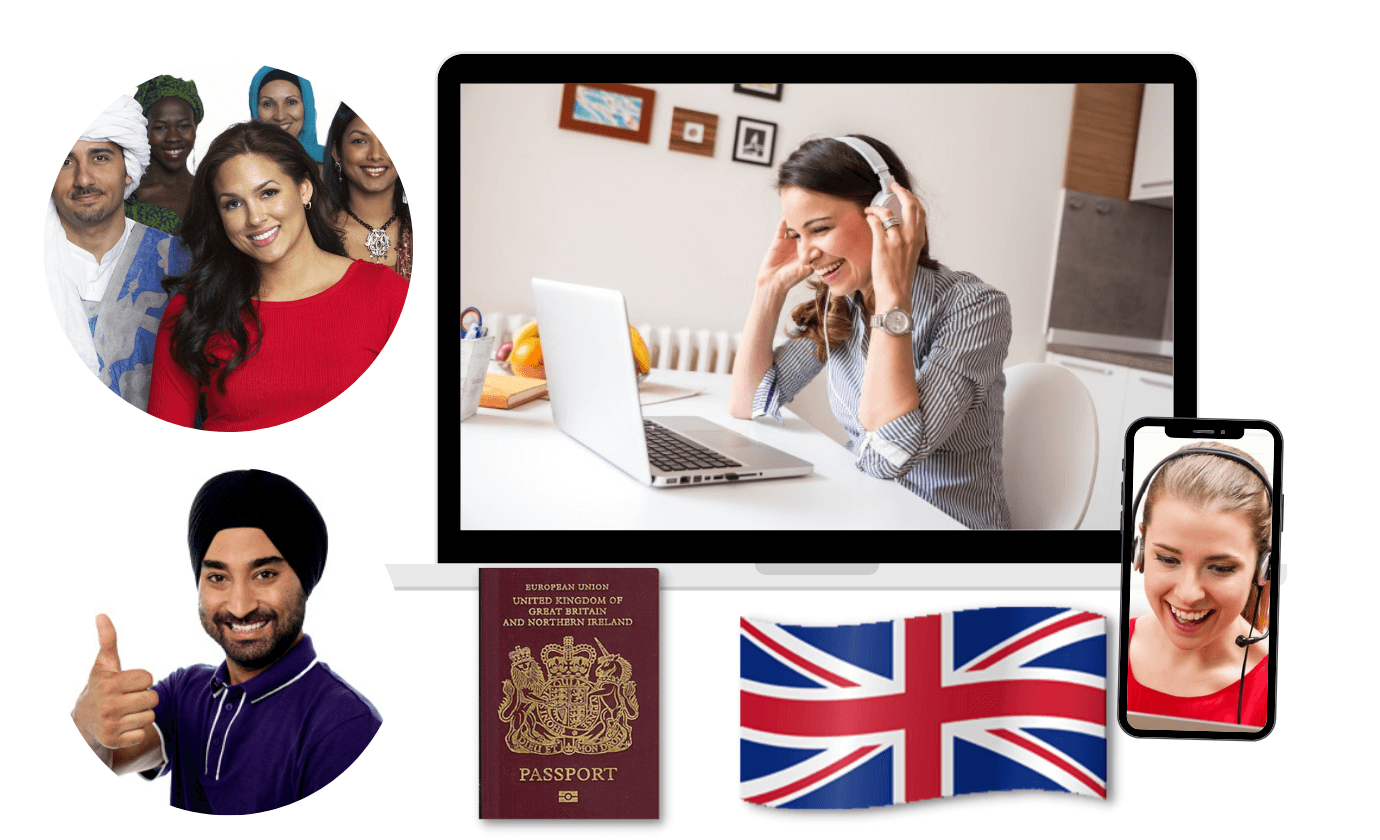 Life In The UK Test Training Free Assessment
Speak to our teachers about your exam and start learning today.
Do you want to find out more about our Life in the UK test course? Enter your details below and a teacher will contact you to discuss your test.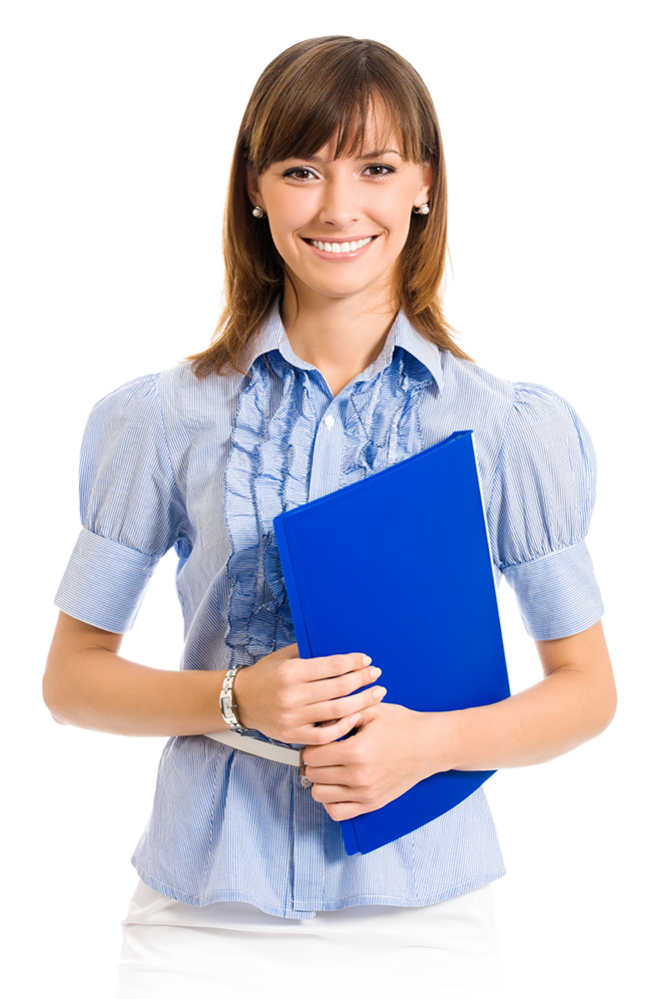 How The Fast Track Courses Work…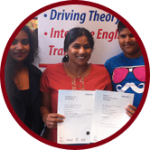 Unlimited Lessons
Attend as many lessons as you need. We will support you until you pass your exam.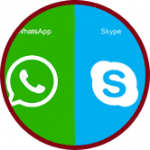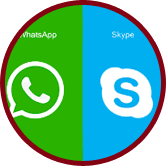 Online Lessons
Learn from the comfort of your own home or on any device wherever you may be.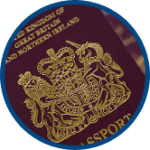 Home Office Approved
Tests suitable for Indefinite Leave to Remain and British Citizenship applications.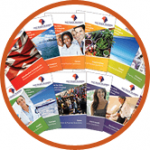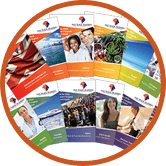 Study Materials
When you join, you will receive a welcome pack containing your practice materials.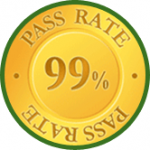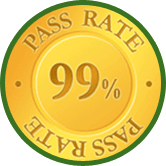 99% Pass Rate First Time
When you study with us you have a much better chance of passing your test.

Group or 1:1 Lessons
Our training can be completed in group classes or 1:1 with a teacher online on Zoom.

How Our Free Assessments Will Help You…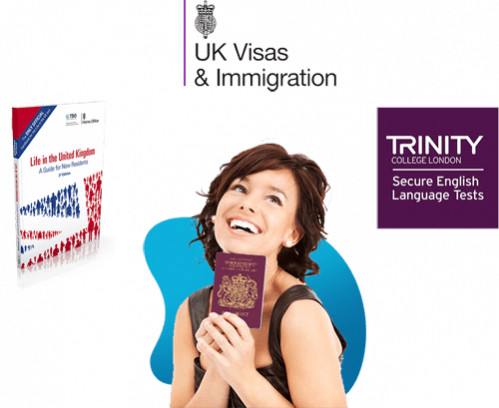 Test Your English
On WhatsApp or in a telephone call, we will give you free advice on your English level and the next steps for your exam preparation.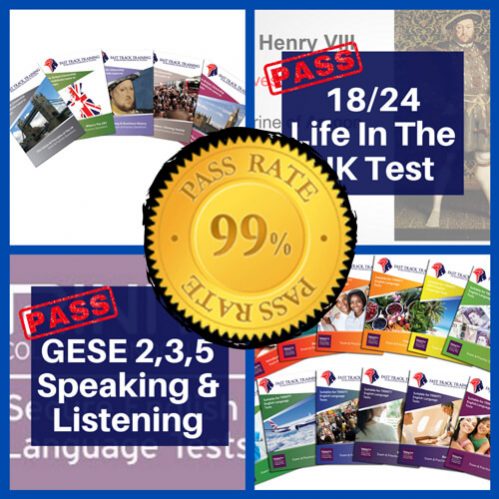 How Our Courses Work
Our teachers will answer your questions about our online British Citizenship preparation courses and explain how we will help you to pass.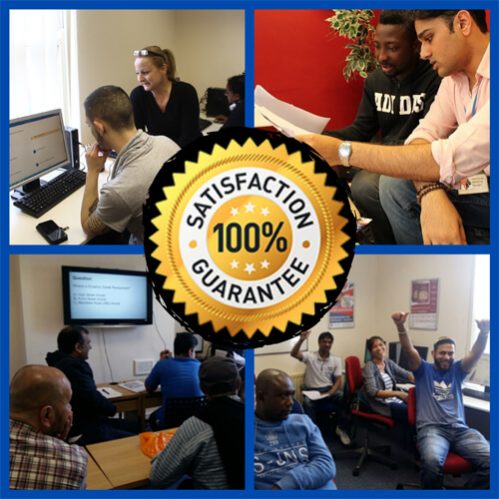 Why Study With Us
We'll help you get signed up for one of our fast track British Citizenship courses so you can begin learning with us right away!
Helped me to pass my Life in the UK and B1 test. Thank you so much

khabib khan


1/22/2019

I really like the teaching from fast track training. It helped me pass my test

sara ali


8/09/2019

I have passed both my life in the uk test and b1 test here. the teachers are very kind and they always listen and available to help. Rahul is very nice and always helpful. I think is good place to study for everyone!

Amanbir Kaur


6/20/2019

Very good service if you want to get help passing your test. I've recommended to a few friends and relatives and they've really liked the service. Five stars from me!

Mike Alvez


7/30/2019

Really happy with how fast track training was able to help. They helped me pass my exam

Aamir Butt


5/21/2019

Thank you for helping me pass my life in the UK test. I just passed today! Really kind and caring teachers.

Alexis Pacuruco


6/18/2019

My wife is from Thailand and I was worried she would never learn how to read and write English. I came here and the classes were very helpful for her to get up to speed. They suggested my wife goes to extra activities in order to improve her English and she made a lot of friends in the classes. Now my wife speaks very good English and is studying for her citizenship exams. the training is affordable but the Home Office fees are very high. I wouldn't be surprised if it is all a money making scheme by the government because it wasn't like this years ago. Whatever the case i am grateful to this company for the support and help and hopefully she will pass her exams quickly.

Wayne Zelinski


7/16/2018

The trainign I receive from Fast Track IELTS was very professional and helpful. My teacher Jordan was great at teaching in a relaxing, friendly manner and was always very honest with me giving me feedback on my writing. I would recommend this to anyone. Thank you.

Georgiana Konstantinov


5/23/2019

Very helpful services and the staff are very friendly as well. Would defiantly recommend them to others looking for test help

Tyson Milton


7/31/2019
Our Classrooms:
Our Successful Students:
Watch Our Student Reviews: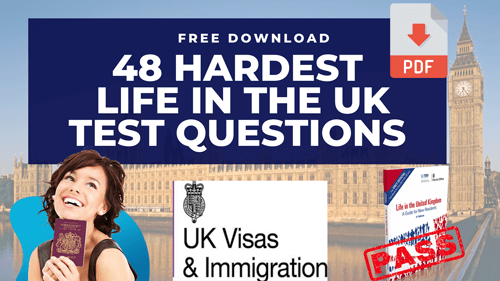 Free e-Book When You Request A Call Back
Receive A Free e-Book When You Register For An Assessment
We have put together the 48 hardest Life in the UK test questions for you to practice. Fill out the form above and our support team will email you the e-book free of charge.