A2 English Language Test
For
 Spouses
(Husbands and Wives of UK Nationals)

Introduction
The Spouse Visa is considered by many a very difficult English speaking and listening exam. It is only 6 minutes long however, over 86% of students who have not prepared for the exam fail first time. This is a problem as spouse visa extensions by the Home Office are time sensitive and a lot of families do not have time to waste. To what extent do students needs to practice before they reach the exam centre and who are exempt from these rules? This article will outline the A2 Spouse Visa exam and what the reader can do to make the exam easier for themselves.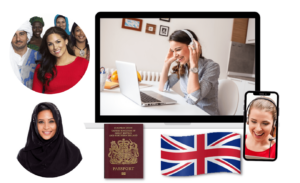 What is the English Language Test For Spouse Visa? 
On 29th November 2010, the UK Border Agency (UKBA) first introduced the requirement for the English language test. Foreign nationals who are have married a UK national have to prove they can speak and listen at a GESE Grade 2 level of English. Naturally, one would assume confidence will be a main aspect of the examiner's criteria for passing in line with the UKBA's requirements. This will ensure that the candidate have the sufficient knowledge and in-depth skills in listening and speaking to integrate into everyday life. Thus, for all the visa applicants who do not carry sufficient knowledge of English language (as mentioned below in the exemptions) are required to pass this mandatory English language test for spouses in order to qualify for visa under the settlement category. 
Why Are Some People Exempt From The English Language Test?
Since 2010, list of approved providers for the English language test has been updated many times however the exemption list has never been  changed by the Home Office. Furthermore, the Life in the UK test (which will be needed after 5 years of residence along with a B1 English test) has similar exemptions however it is best to speak to a teacher first before sending your Home Office application just to double check. Trinity College London conducts this English language test for spouses in their test centres as it is just a test for listening and speaking which the entire process lasts only for 60 minutes including ID checks and waiting time (30 minutes beforehand).

Here is the list of the current exam centres: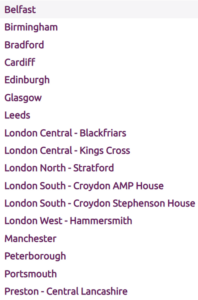 You can still take a test outside of the UK however this article does not cover those centres or their procedures. For the citizens who apply for a UK settlement visa to join their partners within the United Kingdom then these exam centre are suitable (Just google Trinity College London SELTs booking) Those who are not required to pass the English language test for spouses may provide other reasons however the Home Office approved exemptions are as follows:  
If age of the applicant is

 under 18 

or more than 

65 at the time of application

 

If t

he applicant has a

 

degree of

 Bachelor's or higher which was taught in English

 

If the applicant is a citizen

 of a majo

rity English speaking country,

 defined by the UKBA

 

F

rom meeting the English language test physical 

or mental 

incapacity 

can

 prevent the applicant 

 
Why Should Every Foreign National Spouses Improve Their English And Prepare For The English Language Test In The UK? 
The student will be completing numerous English exams over the course of their residency in the UK. Many students and their families have concerns over the contents of English language test for spouses such as passing scores, what will test involves or whether they will pass the test successfully or not. The English language test has been set at the 3 levels by the UK Border Agency i.e. A1 English language test or ESOL entry level 1, A2 English language test or ESOL entry level 2 and ESOL entry level 3 or B1 CEFR English language course in listening and speaking for British passport or British Citizenship and Indefinite Leave to Remain (ILR). Furthermore, the student will need to pass the Life in the UK test at 5 years of residency. Thus, it is vital the the student receives English training as soon as possible when entering into the UK so as to support and prepare them for life during their marriage.
The Home Office have set these exams not as barriers but to push newly wed arrivals into English classes which in turn allows for easier integration in British society. At Fast Track Training the teacher's do not like to see students suffer and recognise the barriers faced by newly arrived husbands and wives. If you feel you would like advice, guidance or support in preparing for your Spouse Visa Extension A2 Exam please do not hesitate to contact us on 01158376502.
Need help?
Speak to our support team on 01158376502
Find out more about the A2 English course.